International Course in Soft Skills and Digital Literacy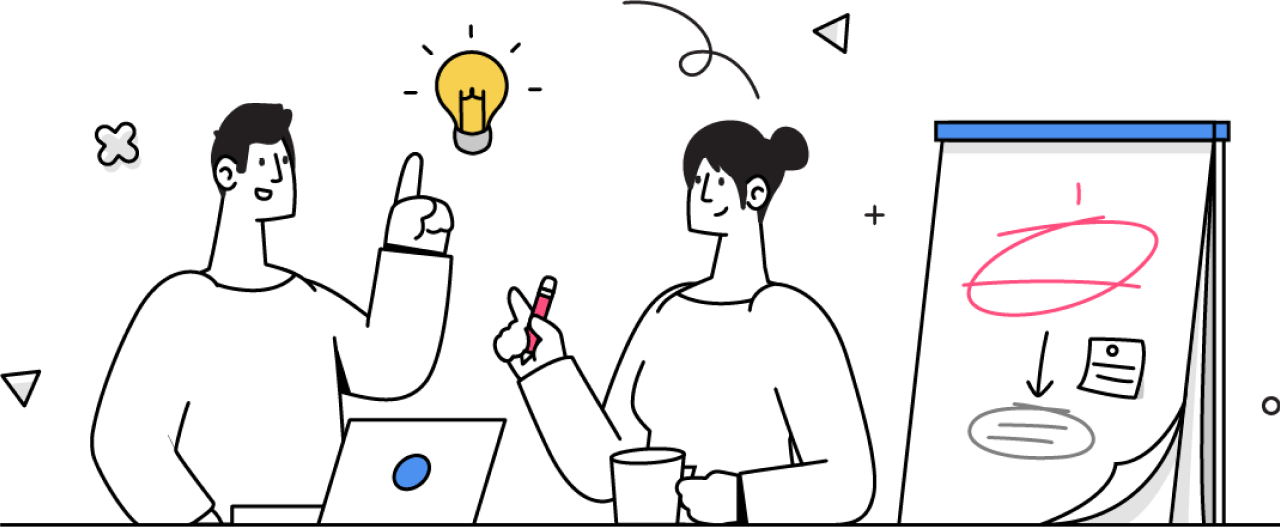 Abstract
In today's rapidly evolving digital landscape, the integration of soft skills with digital literacy is paramount for professionals seeking to thrive. This comprehensive online course is designed to equip participants with a unique blend of interpersonal skills and digital competencies, ensuring they remain agile, adaptable, and effective in both online and offline environments
Learning Outcomes
By the end of the course, participants should be equipped with a comprehensive set of soft skills that complement their digital literacy, enabling them to navigate the modern workplace with confidence and competence.
Soft Skills:
Communication Skills:
Effectively convey ideas and information in written, verbal, and visual formats.
Demonstrate active listening skills to understand and respond appropriately to others.
Teamwork and Collaboration:
Collaborate effectively within diverse teams to achieve common goals.
Provide and receive constructive feedback to enhance team performance.
Problem Solving and Critical Thinking:
Identify, analyze, and propose solutions to complex problems.
Apply critical thinking techniques to evaluate information and make informed decisions.
Emotional Intelligence:
Recognize and manage personal emotions and those of others.
Demonstrate empathy and understanding in interpersonal interactions.
Adaptability and Flexibility:
Adjust to changing circumstances and embrace new challenges.
Demonstrate resilience in the face of setbacks.
Time Management:
Prioritize tasks and manage time effectively to meet deadlines.
Set and achieve personal and professional goals.
Digital Literacy:
Basic Computer Skills:
Operate common software applications such as word processors, spreadsheets, and presentation tools.
Understand the basic components and functions of a computer system.
Internet Navigation and Research:
Efficiently search for, evaluate, and use information from the internet.
Understand the principles of online safety and security.
Digital Communication:
Use digital tools like email, messaging apps, and video conferencing platforms effectively.
Understand the etiquette and best practices for digital communication.
Digital Content Creation:
Create and edit digital content using various software tools.
Understand the basics of graphic design, video editing, and content publishing.
Digital Ethics and Online Safety:
Recognize the importance of online privacy and the risks associated with sharing personal information.
Understand the ethical considerations related to digital content creation and sharing.
Understanding of Emerging Technologies:
Stay updated with the latest digital trends and technologies.
Evaluate the potential impact and relevance of new technologies in personal and professional contexts.
Curriculum of the course
International Course in Soft Skills and Digital Literacy
Week

Date

Topic

Lecturer(s)

1

27 October

Employability Skills and You

Academic Digital Literacy

Dr. Elena Mizrahi

2

3 November

AI in Education

Creative Commons and OER

Dr. Yossi Elran

Ms. Davida Polak

3

10 November

Digital content Creation, collabortively using Generative AI

Ms. Davida Pollak

4

17 November

AI for Academic Research

Dr. Ariella Levenberg

5

24 November

Time Management Skills

Dr. Konstantinos Petridis

6

1 December

Intercultural Communication Skills

Dr. Barbara Loranc

7

8 December

Emotional Intelligence

Dr. Mia Cirkveni

8

15 December

Applied theatre – confronting conflict – promoting dialogue

Dr. Peter Harris

9

22 December

Diplomatic Language for Effective International Communication

Dr. Samia Zeid and Dr. Elena Mizrahi

10

29 December

Innovation and Creativity

Dr. Yossi Elran 

11

5 January

 

Dr. Abderrahim Agnaou

12

12 January

Making Sense of Complexity

Dr. Sayfan Borghini

13

19 January

How to build your internationalization skills

Dr. Konstantinos Petridis
AI training in soft skills: https://virtualspeech.com/
Active Listening
Effective listening is what makes someone a truly gifted communicator. It can help you succeed in your dream job and make good impressions on your colleagues.
How to Present over Video
Practice how to deliver successful video-based presentations with interactive practice exercises.
Leadership Communication
Learn how to convey your ideas in ways that drive effective decision-making, collaborative teams, and real action.
High-Impact Presentations
Learn how to execute important presentations before practicing your delivery in online exercises.
The Elevator Pitch
Learn how to create an engaging elevator pitch for your idea, your company, or the brand of you.
Business Networking
Learn professional networking skills both online and in-person, including how to open conversations, active listening, and more.
Presenting with Confidence
Master your presenting skills and overcome your fear of public speaking to build confidence when presenting.
Diversity, Equity, and Inclusion
Challenges experienced in the workplace can be less obvious to spot and easily go unnoticed. However, their effects are cumulative, and they cause real harm.
How to Give Feedback
Learn techniques for delivering professional feedback to stimulate performance and encourage constant improvement.
Empathy in the Workplace
This course will equip you with practical tools to strengthen your relationships with others in the workplace and in your personal life.
Job Interview Preparation
Practice answering company specific and competency based questions in realistic virtual environments. 
Sequence
Every Friday 9.00 – 11.00 CET in Zoom
Instructors:
Dr. Elena Mizrahi, Erasmus+ IMPACT, Israel
Dr. Konstantinos Petridis Hellenic Mediterranean University, Greece
Dr. Mia Cirkveni,  J. J. Strossmayer University of Osijek, Croatia
Ms. Davida Pollak, Gordon College of Education, Israel.
Dr. Barbara Lonanc, University of Bielsko – Biala, Poland
Dr. Ariella Levenberg, Gordon Academic College of Education, Israel
Dr. Samia Zeid, Western Galilee College, Israel